"How Sweet It Is To Be Loved By You"
Sound too good to be true, impossible or unlikley? I'm here as a witness that the "Truly, Madly Deeply" lyrics can come true. Is that just too many trues in one paragraph already? In a world where we hear of so many tragic endings in relationships, sooooo much drama and innumerable breakups, what can be so wrong about hearing about a relationship soooooo right?
I finally regained the courage to go out again after a few years of not really bothering; just going to work, seeing family and maybe having the odd "not-amounting-to-much" date or two. I set a goal to meet "Miss Right" only to realize a short while later, I required much renovation and repair to become the "Mr Right" that might have a chance of attracting such a young lady. One wonderful night I, along with the neighbour guy (didn't really know him), went off to the Warehouse; a local bar.
Within minutes, as the Beatles say, I saw her standing there. From a glance to the request to dance took only a moment. She and I set out to dance the night away (Van Halen), exchanging humourous quips, flirtatious eyes and stimulating conversation… yes conversation. Three splendid hours later, having barely stood in the presence of the friends we arrived with, we danced out to "New York, New York".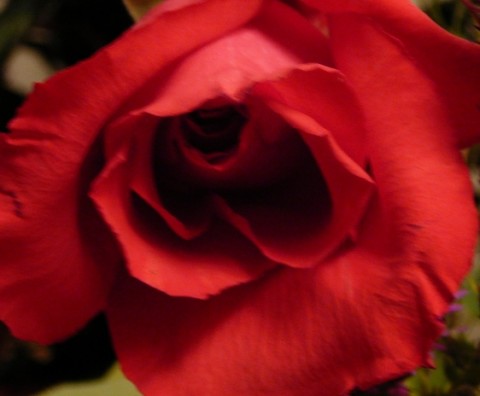 As she "left the building", not unlike Elvis, I revealed puppy dog eyes politely requesting her number. She, ever so apprehensively, called it out from across the room and I immediately began repeating it over and over (no cell phones back then eh!). As I sit here on the eve of what will be our thirtieth Valentines Day, I shudder to think a few "what ifs". You know, those negative thoughts we sometimes call the "shoulda, coulda, woulda" or "Stinkin Thinkin".
No… I'd rather dwell on the positives. True romance is possible! It begins with a spark that you carefully build into a flame. It can then, with regular tending, develop into an all-encompassing bonfire. A magnificent romantic relationship truly does require consistent care, work and a great deal of support and learning (kind of like adding new logs to the fire). Romance, like a great bonfire, requires tending so it neither burns out nor burns so out of control that it burns those involved. Happy Valentine's Day!